Clover Introduction
Clover Series


Affordable Excellence for All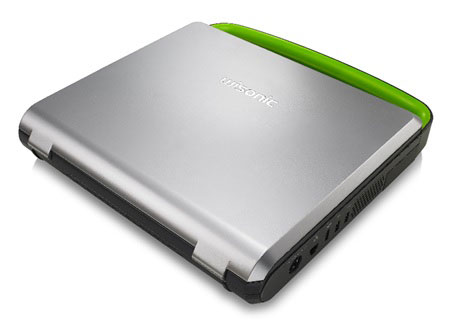 Smart Design
4.9kg with 2 Transducer Ports
Super light weight, easy to carry away
Connect 2 transducer simultaneously, reduce frequency of changing probes
Mg-Al Alloy Case
Durable, and reduces electromagnetic interference
Ergonomic Trolley
Built-in Lock
200mm Height Range
Easy to adjust to a standing or sitting position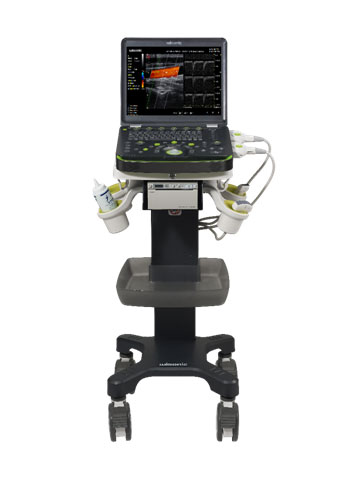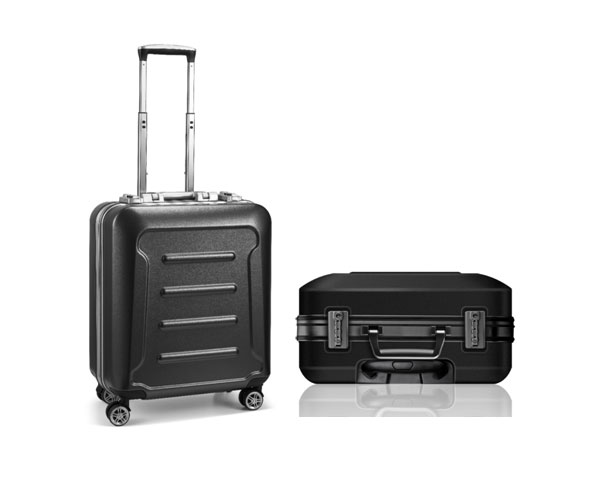 Suitcase
Case
Durable materials, anti-scrape design
Locker
Safe with number lock, anti-theft
Size
Convenient to take around, easy to take on-board
Advanced Feature
Holo™ Platform
Cutting-edge Platform
Parallel beam transmitting and receiving
Raw data processing
Better image quality and fast frame rate for accurate diagnosis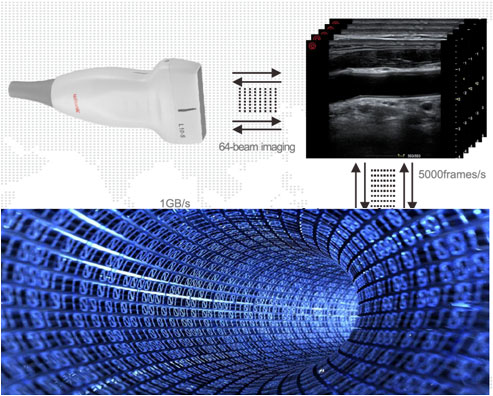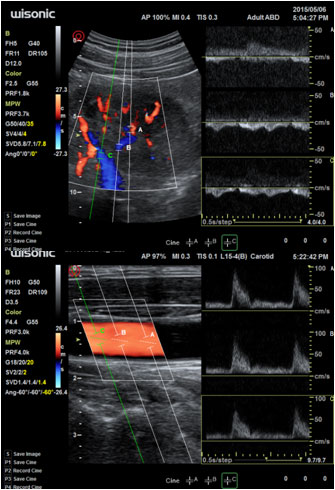 Holo™ PW
Max 3 Sample Gates
Evaluate 3 positions in one heart-cycle.
Measure across spectrum in same phase
Available on convex and linear
More accurate and efficient
Ultra-Wide Accurate Steer Imaging
Ultra Wide Angle
Max 30°, with 1°per step
Accurate matching human blood vessels path. Obtaining more stronger Doppler signal, getting better spectrum and blood flow images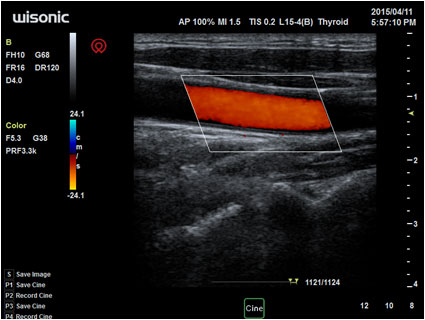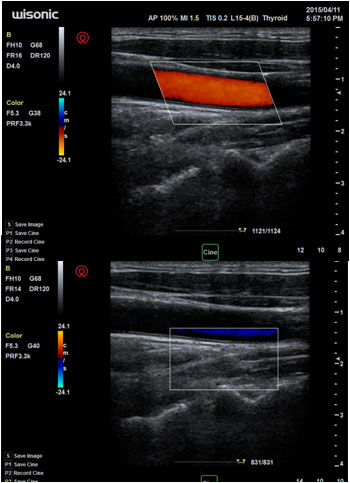 Auto Doppler
One Button Auto Doppler
Auto adjust ROI pos & angle, PW sample gate pos, angle and size.
Apply to vascular exams
Easy to use, save time
Auto Trace
Real-time Auto Trace
Full trace parameters package
Auto volume flow
Max and mean trace lines
Accurate and robust result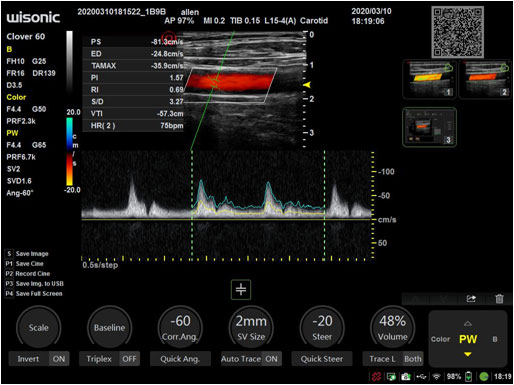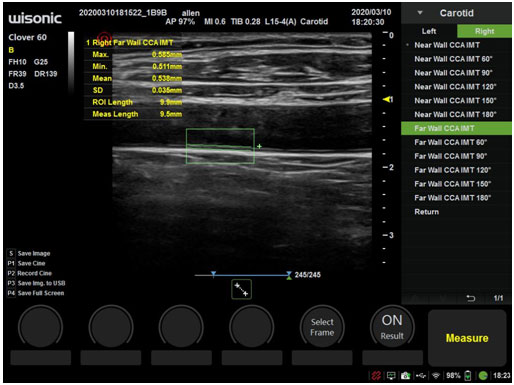 IMT
Auto IMT
Near wall and far wall
Angle selectable
Fast and accurate result
wiNeedle
Intelligent Needle Enhancement
Auto beam steering
Less interaction with system, keep hand sterile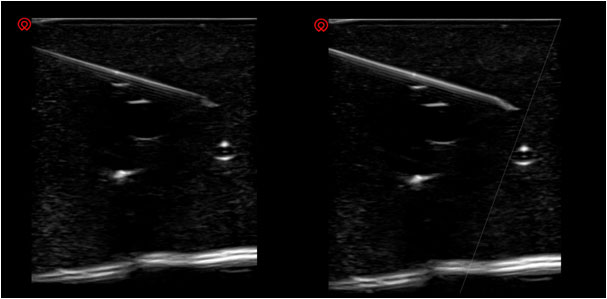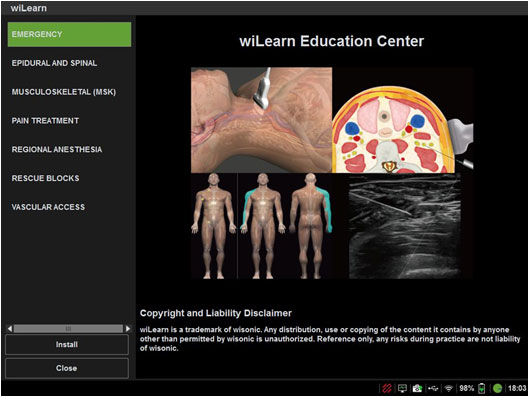 wiLearn
Education Center
Full range of POC application package
Shorten time of learning
W+
Intelligent Search
Input key words to search
Easy to search information , includes patient info, comments, body mark, measurement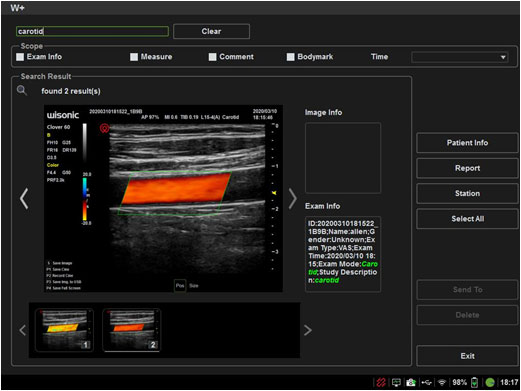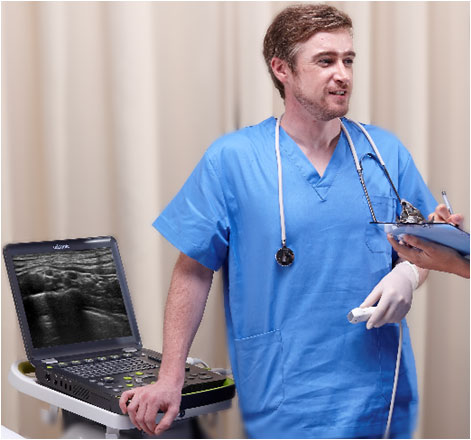 FZoom
Full Screen Zoom
One key to zoom
Large and clear view cross beds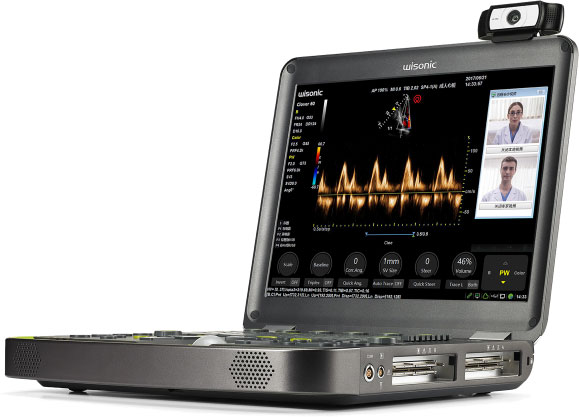 wiCloud
The world first internet based laptop ultrasound supports remote diagnosis and real-time teleconsultation with images, audio and video.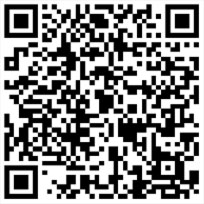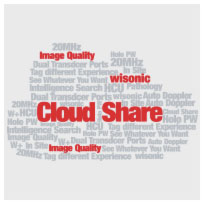 Lightest dual probe connectors portable ultrasound
4.9kg with battery
Spatial-Time Speckle Reduction Technology
Bigger data analysis based on both spatial and time spatial and time dimensions, realizing precise noise reduction, improving signal-to-noise ratio and achieving excellent images
Before
After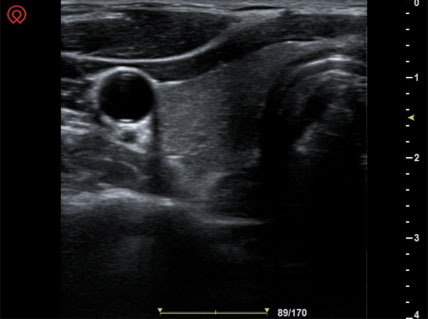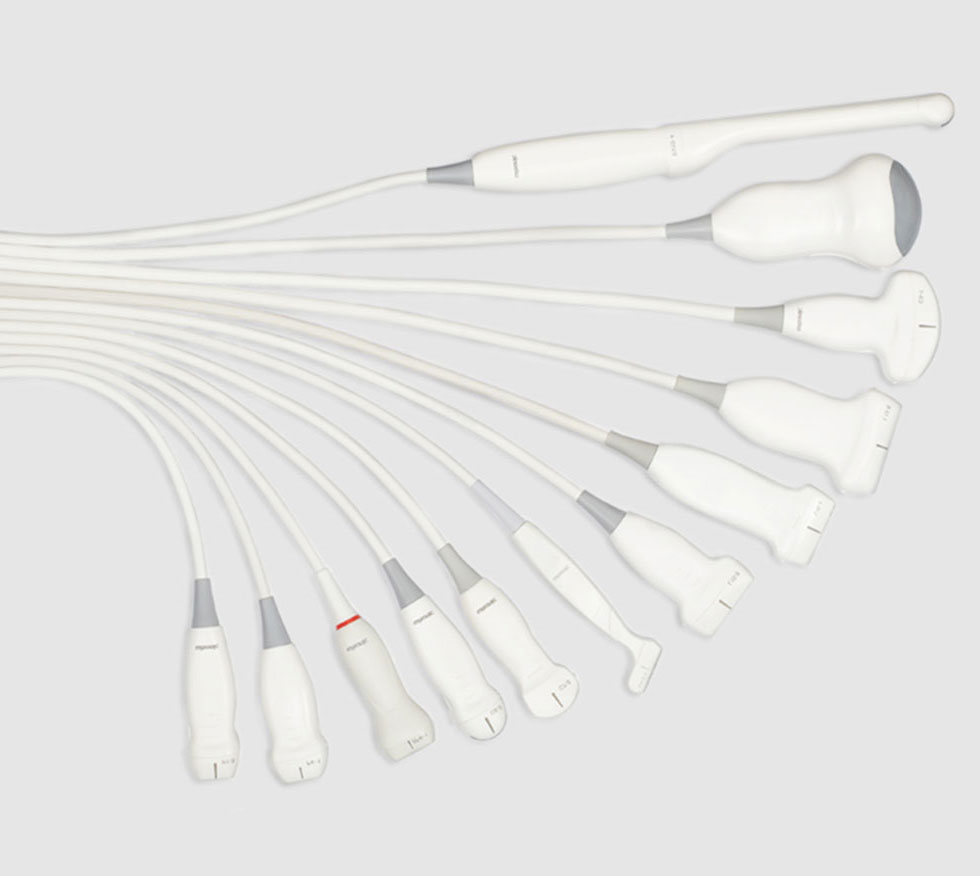 Well-prepared Transducer Group
Clover provides a full range of transducers for all parts of children or adults, providing a more comprehensive diagnostic solution. The user-friendly median line design makes it easy for doctors to accurately position the needle during out of plane puncture.
Durable Magnalium Alloy Body
The high-strength magnesium-aluminum alloy Shell is sturdy and durable, escorting every bedside diagnosis.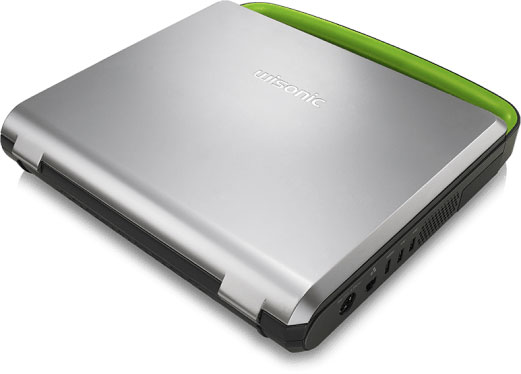 Dedicated Trolley and Suitcase
Extreme mobility meets the needs for different clinical scenarios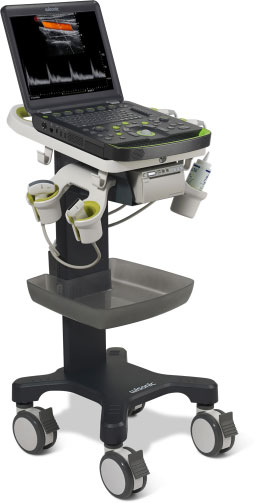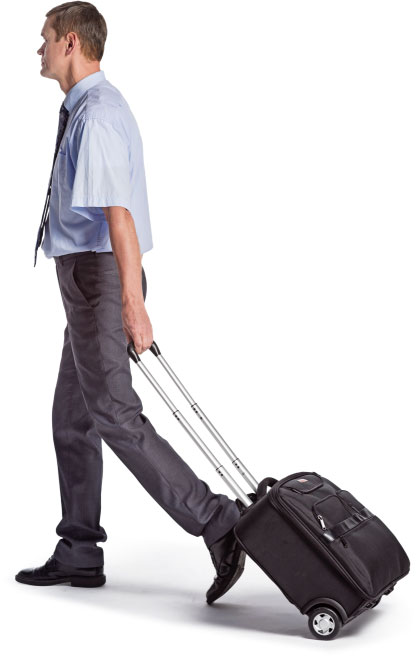 Clover Series Probe Sheet
C5-1

Application: Adult Abdomen, Ped-Abdomen, OB&GYN, Vascular, Nerve
Bandwidth: 1-5MHz
FOV (Max): 54°
ExFOV: 70°
Biopsy Guide: JSM-050, 20°, 30°, 40°, reusable
C7-2

Application: Adult Abdomen, Ped-Abdomen, OB&GYN, Vascular, Nerve
Bandwidth: 2-7MHz
FOV (Max): 72°
ExFOV: 80°
Biopsy Guide: Not available
C8-3

Application: Adult Abdomen, Ped-Abdomen, Neonatal head
Bandwidth: 3-8MHz
FOV (Max): 92°
ExFOV: 112°
Biopsy Guide: Not available
D7-2

Application: Adult Abdomen, OB&GYN, Nerve
Bandwidth: 2-7MHz
FOV (Max): 84° * 70° (sweep)
Biopsy Guide: Not available
EV10-4

Application: OB&GYN, Urology
Bandwidth: 4-10MHz
FOV (Max): 150°
ExFOV: 169°
Biopsy Guide: JSM-028, Single Angle, reusable
L15-4

Application: Small Parts, Vascular, MSK, Nerve, Pediatrics
Bandwidth: 4-15MHz
FOV (Max): 38mm
Steer: +/-30°, 1°/increment
Biopsy Guide: JSM-041, 37°, 46°, 58° reusable
L20-10

Application: Vascular, MSK, Nerve, Superficial, Skin
Bandwidth: 10-20MHz
FOV (Max): 12.8mm
Steer: +/-30°, 1°/increment
Biopsy Guide: Not available
L12-5

Application: Breast, Small Parts, Vascular, MSK, Nerve
Bandwidth: 5-12MHz
FOV (Max): 48mm
Steer: +/-30°, 1°/increment
Biopsy Guide: Not available
LH15-6

Application: Small Parts, Vascular, MSK, Nerve
Bandwidth: 6-15MHz
FOV (Max): 26mm
Steer: +/-30°, 1°/increment
Biopsy Guide: Not available
P4-1

Application: Adult Cardiac, Ped-Cardiac, TCD, Adult Abdomen
Bandwidth: 1-4MHz
FOV (Max): 90°
Biopsy Guide: JSM-020, 13°, 24°, reusable
SP4-1

Application: Adult Cardiac, Ped-Cardiac, TCD, Adult Abdomen
Bandwidth: 1-4MHz
FOV (Max): 90°
Biopsy Guide: Not available
P7-3

Application: Ped-Cardiac, Ped-Abdomen
Bandwidth: 3-7MHz
FOV (Max): 90°
Biopsy Guide: Not available
ask for a quote